Relax and enjoy the
lively spirit of Okinawa
at Taketomi-jima.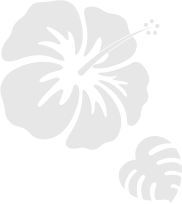 "Jetaime" is a guesthouse that has undergone multiple renovations.
Take comfort in knowing that the toilet and bathroom are clean and tidy.
Enjoy an irreplaceable experience talking at the bar ("yuntaku").
Situated in a good location, there is also easy access to many other places to eat.
Close to Ishigaki-jima, this guesthouse is also convenient as a base for other island tours.
We are looking forward to your visit.

Taketomi-jima Guesthouse & Jetaime
Information
Rooms

Our renovated private rooms and dormitories are thoroughly cleaned with all rooms non-smoking, so you can relax in a clean environment. Private rooms are limited to two guests per room. Dormitories can accommodate four guests per room.

Amenities

Wifi, fridge, hair dryer and many other amenities are available free of charge. We have many amenities that backpackers and women will be glad to have available. Please also feel free to join "yuntaku" (talking) after dinner.
Access